Après son Ep intitulé Marionette sorti en 2015, M!LLS sortira son 1er album le 19 octobre 2018.
L'opus s'intulera The Red Pill et sera composé de 12 chansons.
TRACKLISTING
01. Carnival
02. Marionette
03. Peaky
04. Sex with robot
05. Level
06. Messy
07. Middle
08. Soap
09. High Ranked Disease
10. Looping
11. Sleeping shadows
12. Drive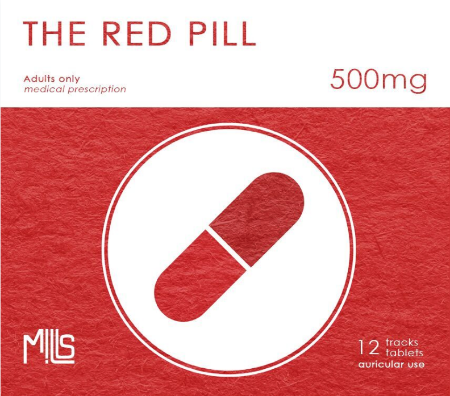 Trailer
https://www.youtube.com/watch?v=AcQcIr_lO-k
« Indications : cet album est un traitement sous forme de 12 chansons qu'il est recommandé de prendre plusieurs fois par jour. Renouvellement non restreint.
Posologie : à prendre à chaque fois que le besoin de sortir de l'ennui se fait sentir. Respecter le temps d'écoute minimum indiqué sur la boite après dénommination. Chaque morceau correspond à 500mg d'énergie concentrée composée pour l'essentiel de vérité (250mg), de lucidité (150mg) et de bon sens (100mg).
Effets indésirables : dans de rares cas, le médicament nécessitera une surveillance particulière pendant le traitement : risque de désillusion brutale chez les patients naïfs pouvant conduire à des remises en question persistantes. The Red Pill a une influence négligeable voire nulle sur l'aptitude à conduire des véhicules et à utiliser des machines. » (source : Him Media)